15 November 2023
Kammerdiener (Eng)

Kammerdiener is a simplified chair that leans on the wall without the need for attachment. The front arms
come in two styles (Him | Her) which fit together. Using a classical timber joint two singles can be assembled to a free standing frame.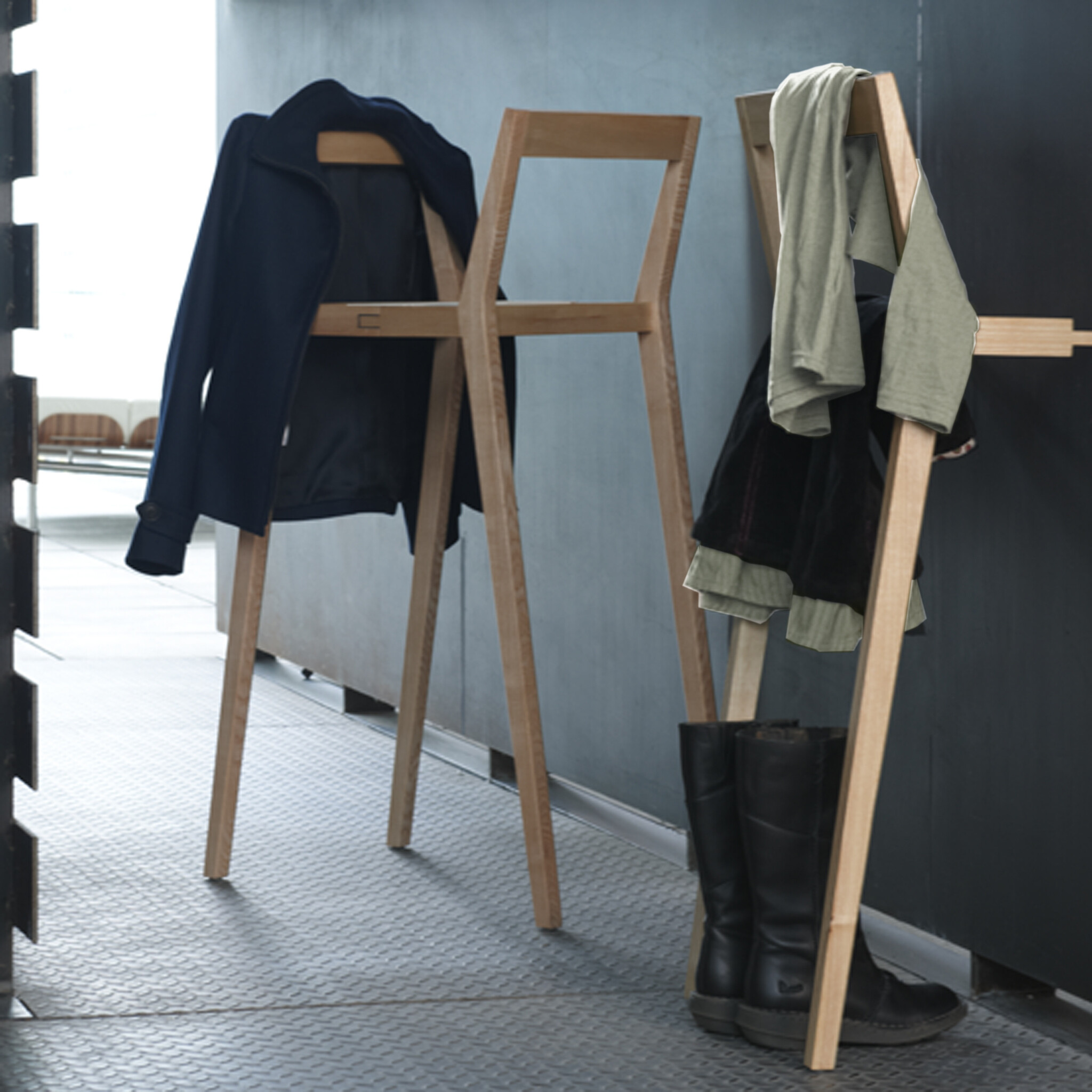 Modest in shape the Kammerdiener will receive everybody's wardrobe in a foyer, provide towels in the bathroom or will accept to be buried under a pile of clothes in the sleeping-room. The shape of the legs combined with the below rubber feet ensure the safe position against the wall.
Its light weight makes it easy to relocate the Kammerdiener.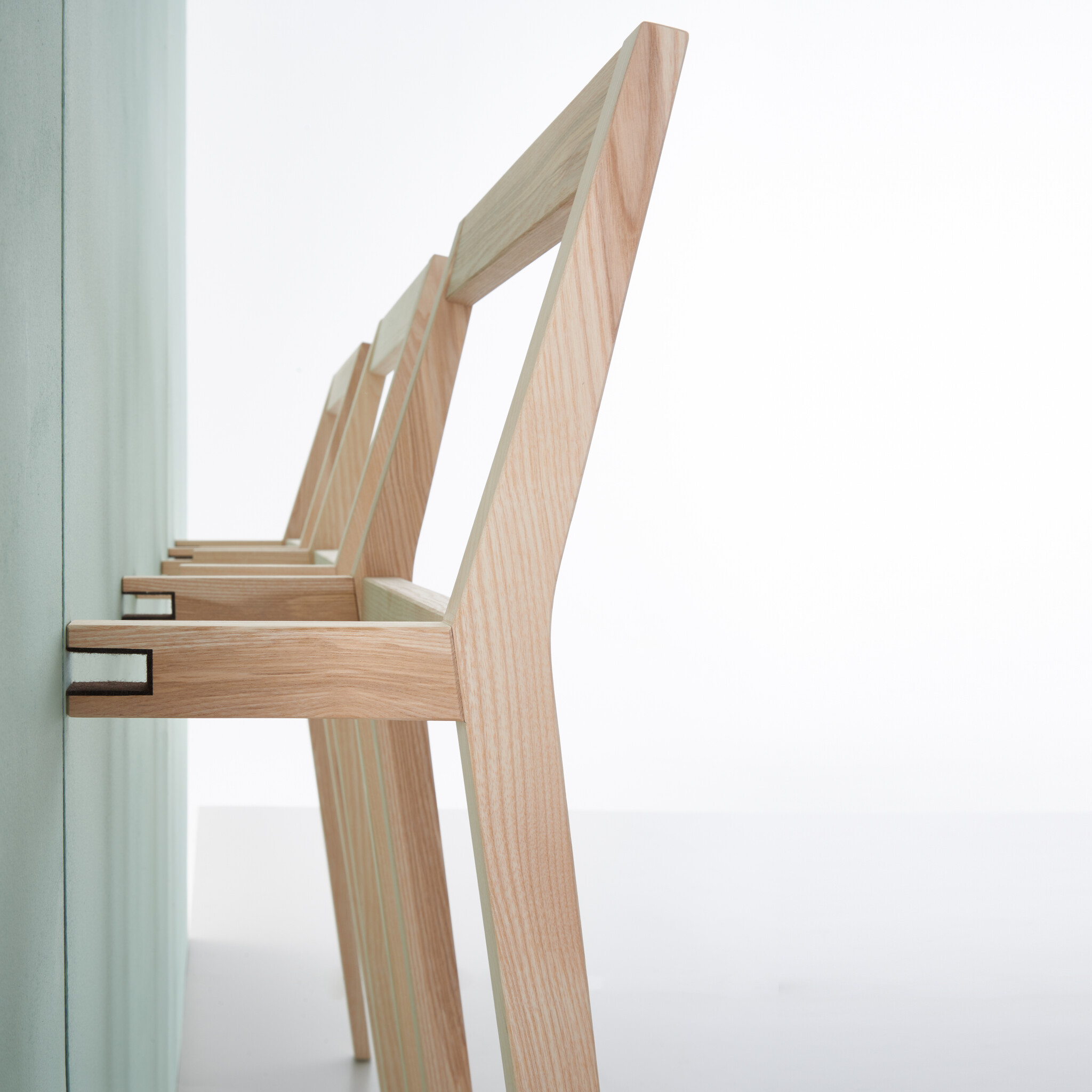 An additional tray saves personal belongings.