15 November 2023
the Modular
die Modular - a modular kitchen from Stadtnomaden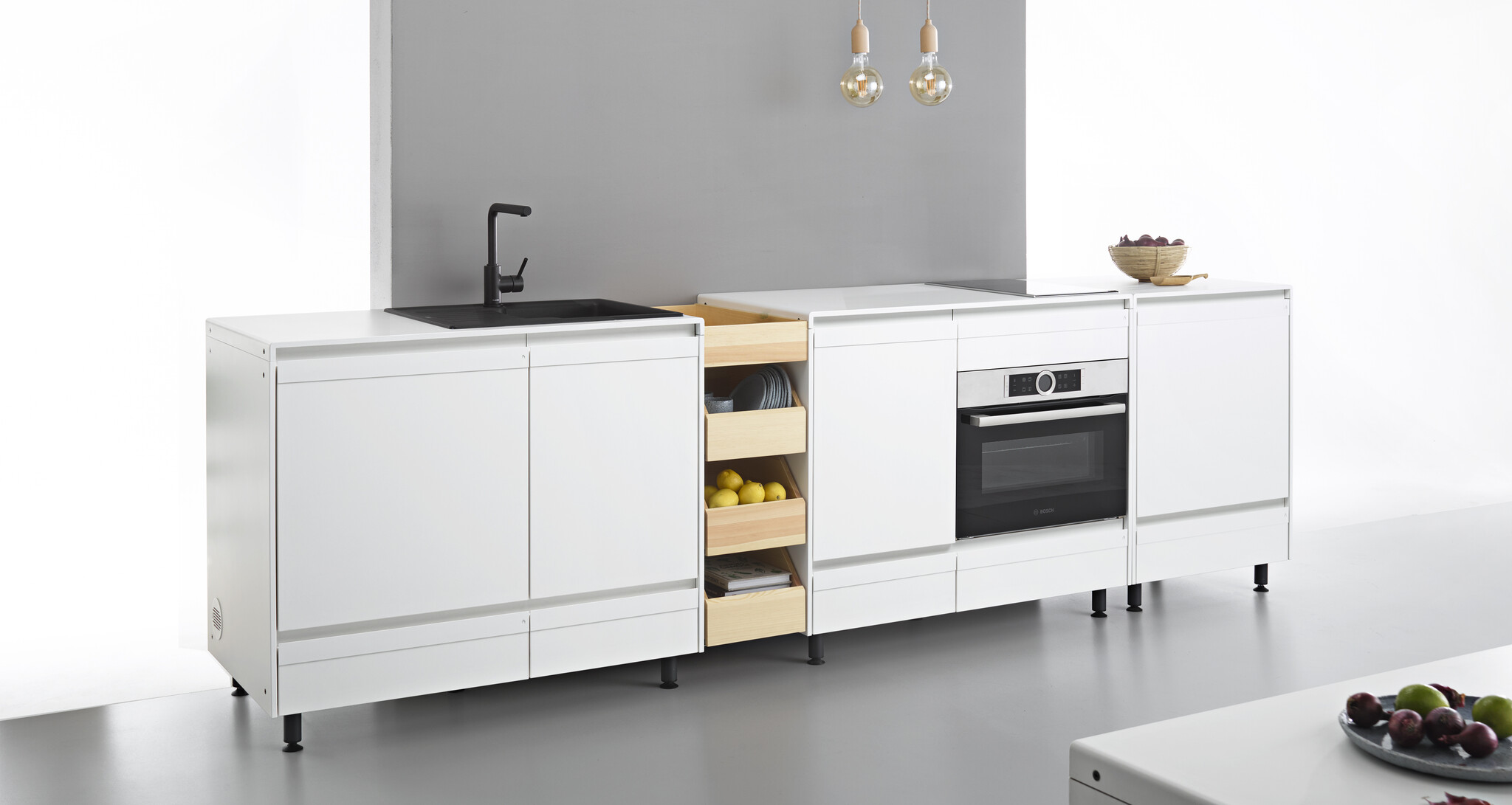 The kitchen system modular by Stadtnomaden offers multiple possibilities with regard to space and personal needs when equipping your kitchen. Starting with a tiny apartment or small office kitchen unit to a large family kitchen. Rental home, private home or temporary construction - thanks to the independence of each module, the system can be expanded at any later stage. These characteristics make kitchen Modular the ideal companion for all those who feel like fashioning their homes as independently as their lives.





Criteria in the selection of the appropriate combination of modules are the available space and the desired benefits. Do you prefer a small, compact and functional kitchen or a large kitchen block? How much space is available? With kitchen Modular two different cabinet sizes meet with a customizable interstice which seamlessly joins the modules. By choosing varying gap elements every kitchen can be planned for best fit of any wall width or niche. 


1 | basic module (shown 108 cm) comes in to sizes : 63 cm | 108 cm
2 | interstice (shown: 30 cm) individually adaptable: standard size 30/45/60 cm/ customers choice
3 | storage in front drawer (nominal length 40 cm)
4 | storage in front drawer (nominal length 50 cm)
5 | extra storage in internal drawer behint front drawer (nominal length 50 cm)
6 | storage in front drawer (nominal length 45 cm), compatible for waste system
7 | performance in electrical devices: compact class 45 cm | standard size 60 cm | freestanding
8 | surface equipment: sink | cooking hob (2 or 4 plates) | socket element
9 | Levelling the modules is provided by the vertically adjustable aluminium feet (90 mm), which allow a robotic vacuum cleaner to pass.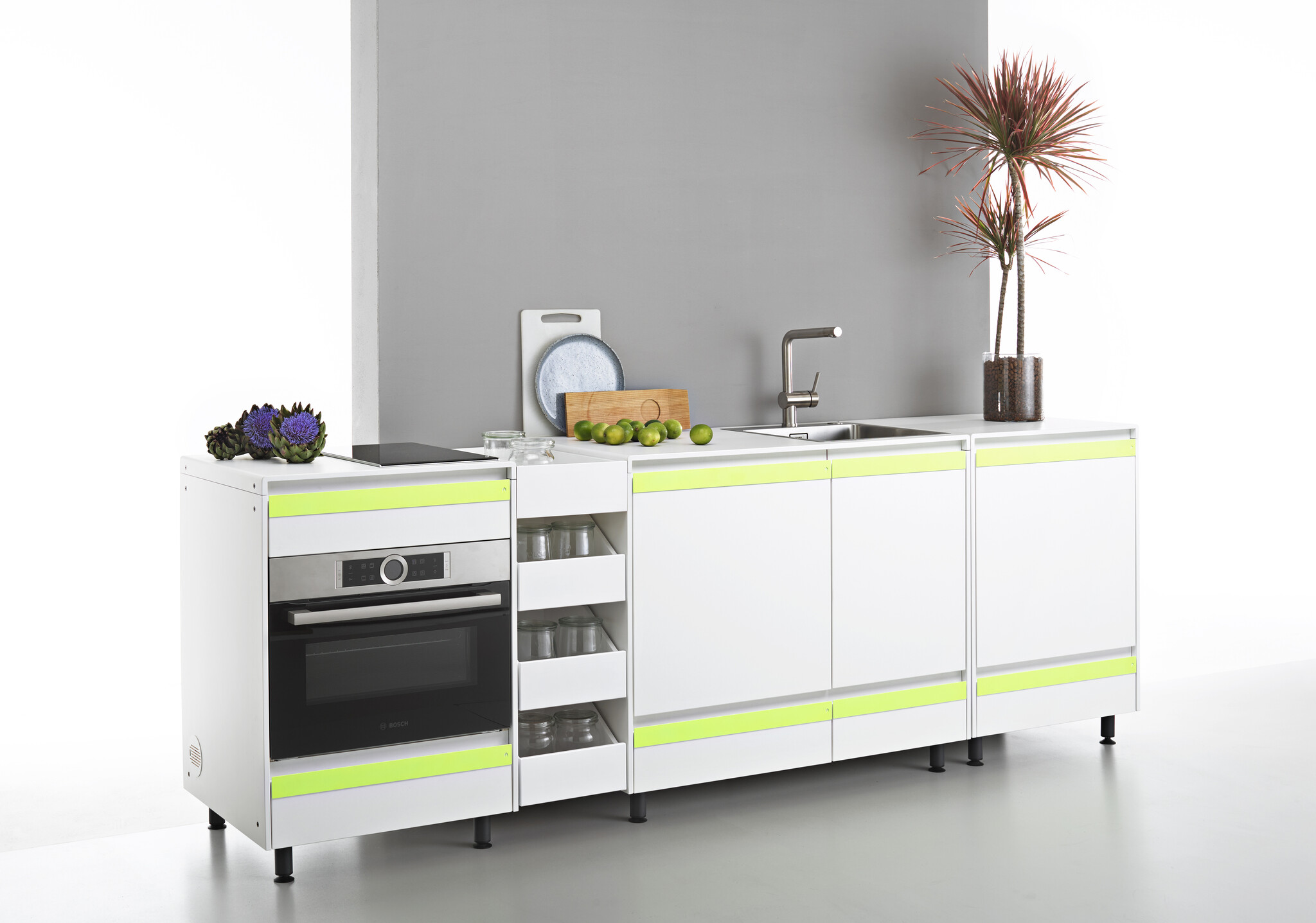 The clear shaped design invites to play with color. 




The technical design of the system is also convincing: Different cabinet types can be stacked by a well-thought-out construction and are united by the outer encasement. In this construction, all required installation space is provided.



10 | installation room behind ventilation cover
11 | The furniture look-and-feel of kitchen Modular allows to show even the backside.
The notches and the bisected back cover eliminate the need for machining even for water pipes.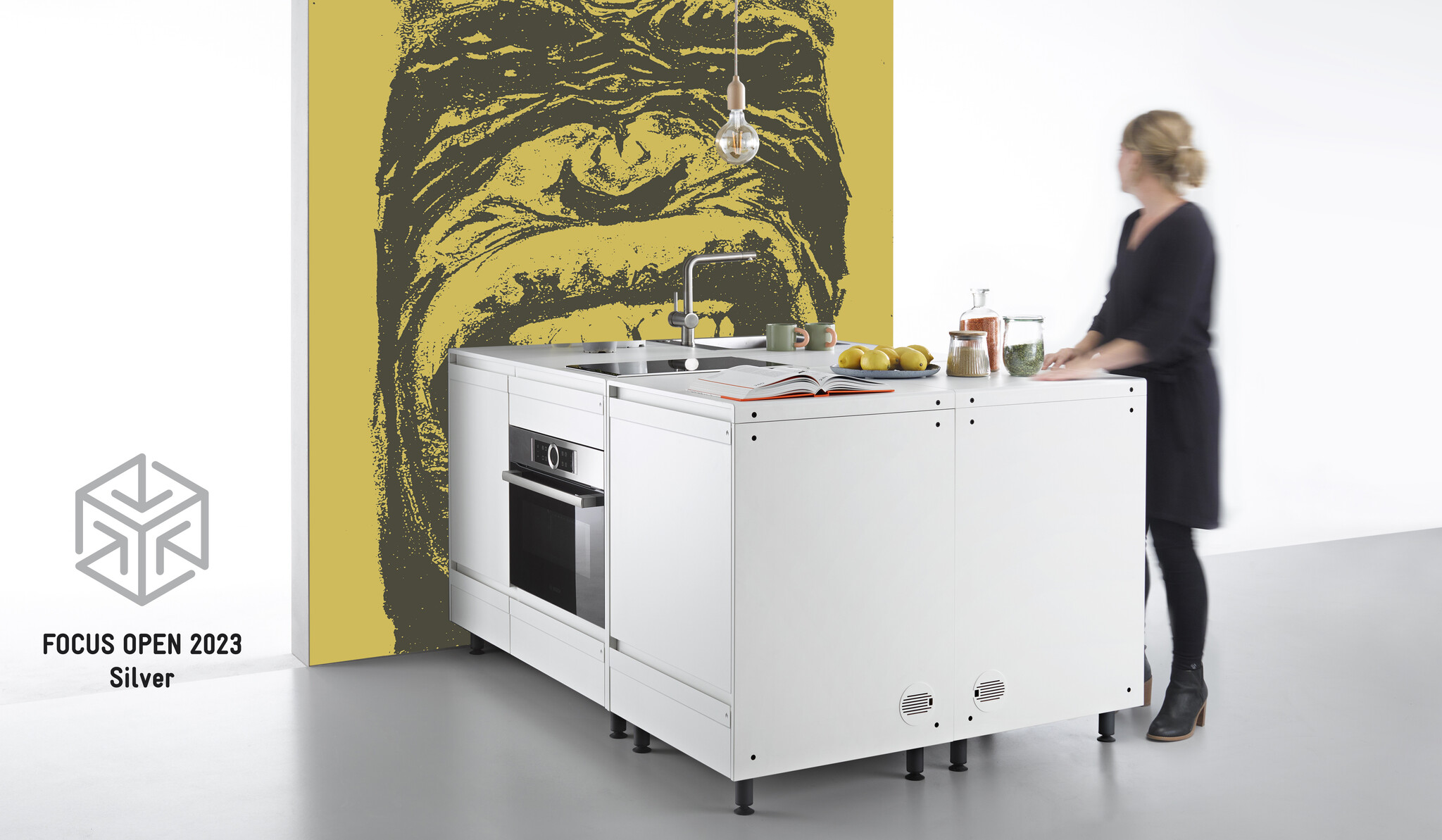 The changeability of this modular kitchen records the brand value (independence) for all users. The new system fits a great variety of room scenarios and adapts to changing situations in life. The kitchen Modular not only convinces by high flexibility it also delights with its range of possible combinations and significantly contributes to sustainability in living areas.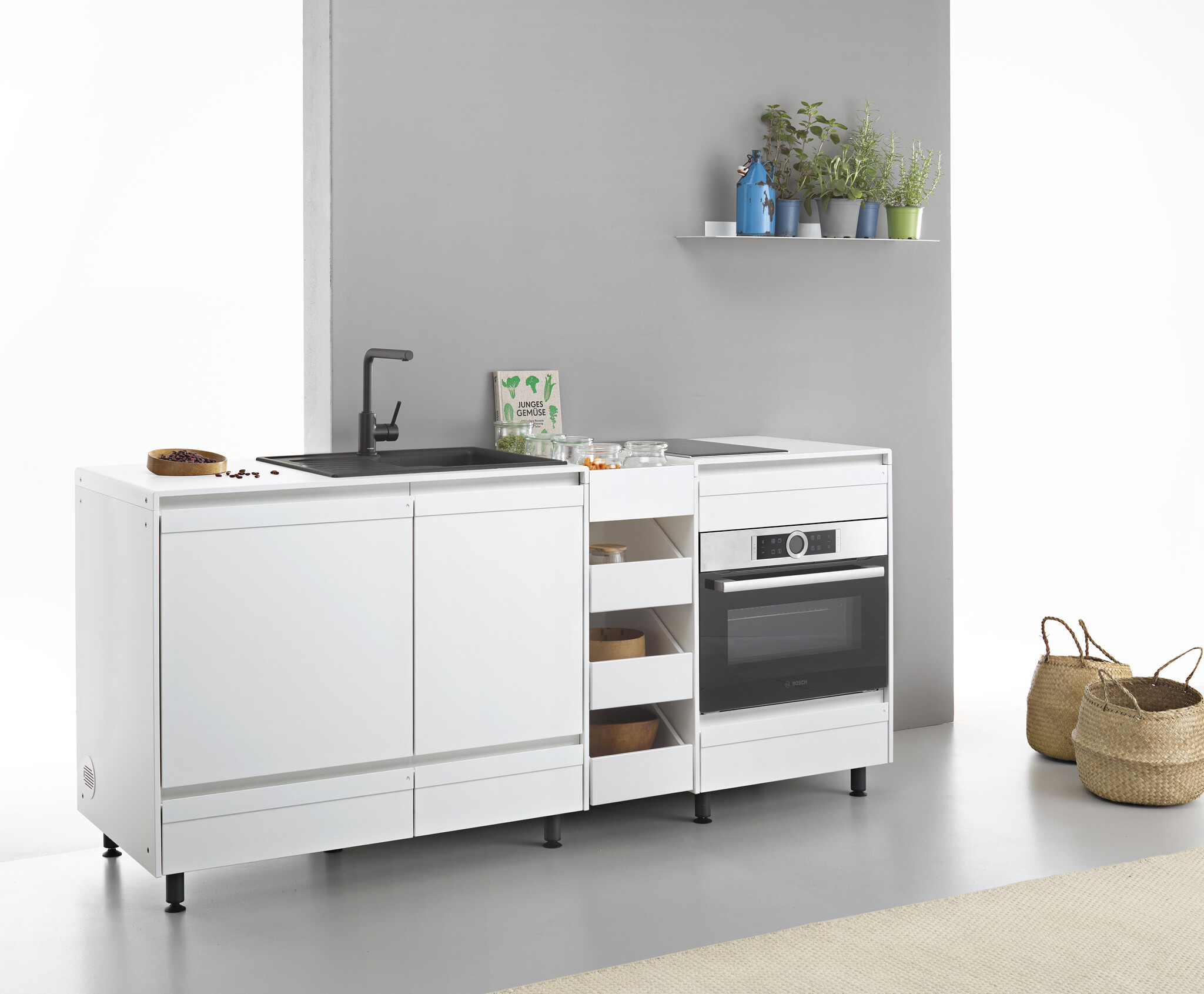 Features:
+ high-quality-materials
+ long-lasting technology and fittings
+ individual combinations and set-ups
+ system expandable, exchangeable and convertible
+ easy assembly
+ built-in drawer sytem with plenty of accessories