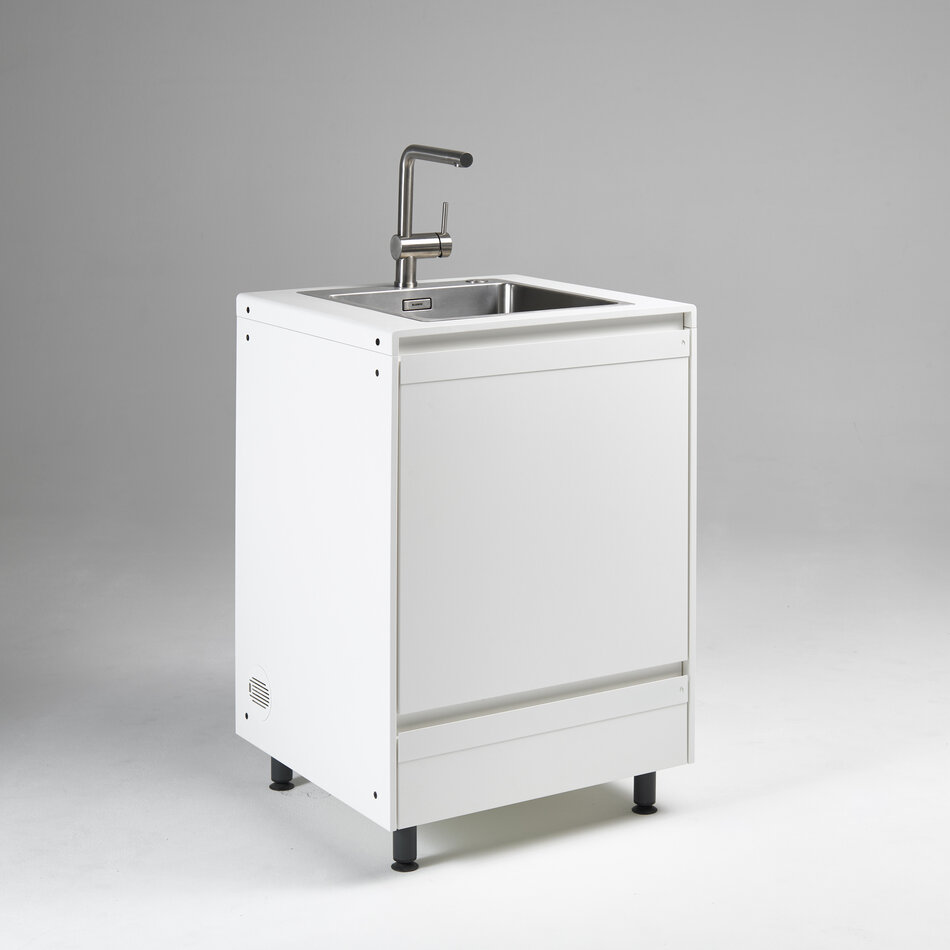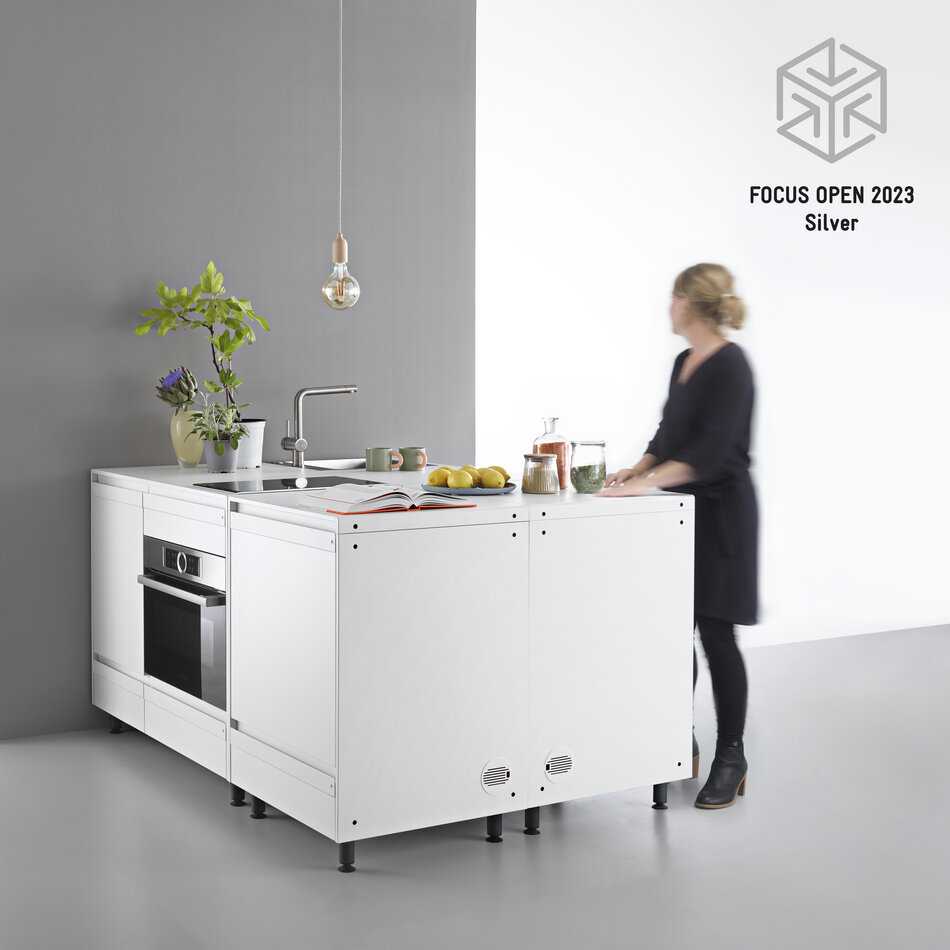 excl. shipping costs

Basic module for rinsing and disposing.
The basic price of the sink module is without performance. You can choose your individual equipment.
DETAILS
With kitchen Modular two different cabinet sizes meet with a customizable interstice which seamlessly joins the modules. By choosing varying gap elements, every kitchen can be planned for best fit of any wall width or niche. 

Facts  
Standard performance:  1 drawer 40 cm  | 1  drawer 45 cm (compatible for waste system) 

Cabinet: Multiplex weiß (Pappel)
Cover: HPL beschichtet (Hohe Stoß-, Kratz-, und Abriebfestigkeit) 
Front: Dekorspan, ABS Kante
Handle strip: Stahl pulverbeschichtet
Measurements: module  H 92 (+2) x B 63 x T 60 cm
Awards: Focus Open Silber
Made in Germany
Design: Oliver & Linda Krapf

find more information

Delivery of the module shall be free kerbside without any further movement. The module is delivered by a transport company on a one-way pallet. By chosing the optional "Two-Man-Service" the module will be carried into the apartment within Germany. Please contact us if you wish personal consultations for configuration or delivery in countries that are not listed. 
REVIEWS
(0)
0 stars based on 0 reviews