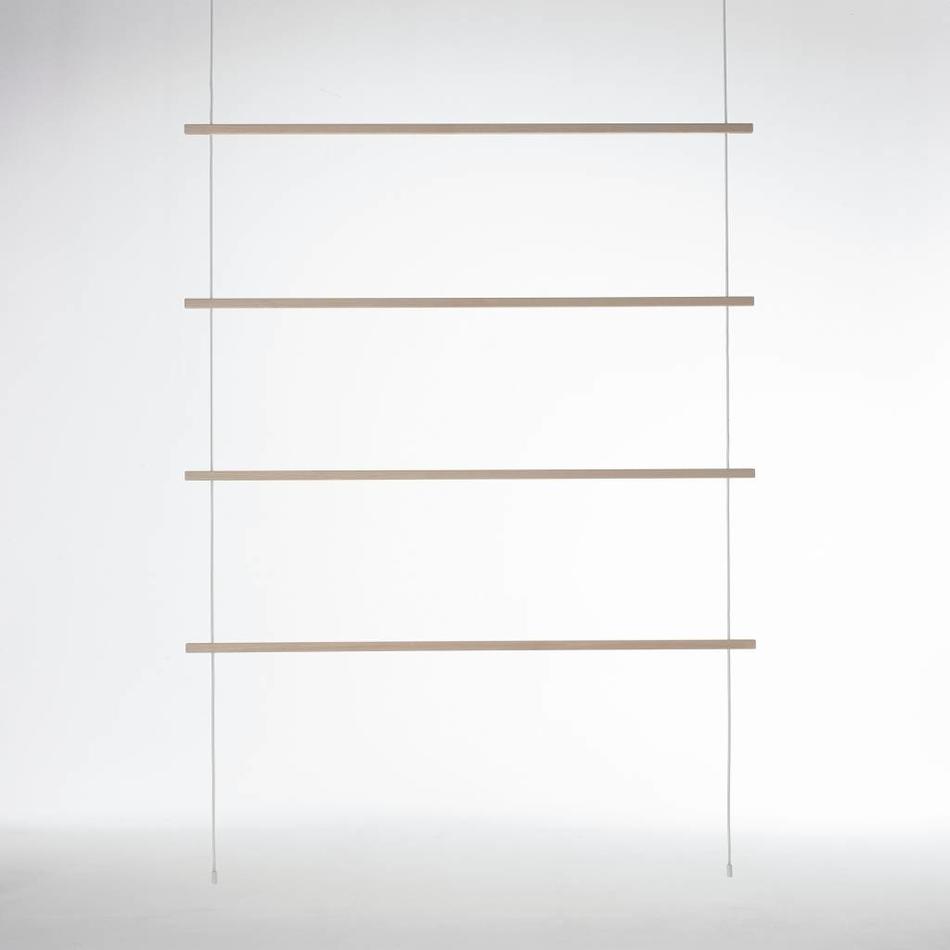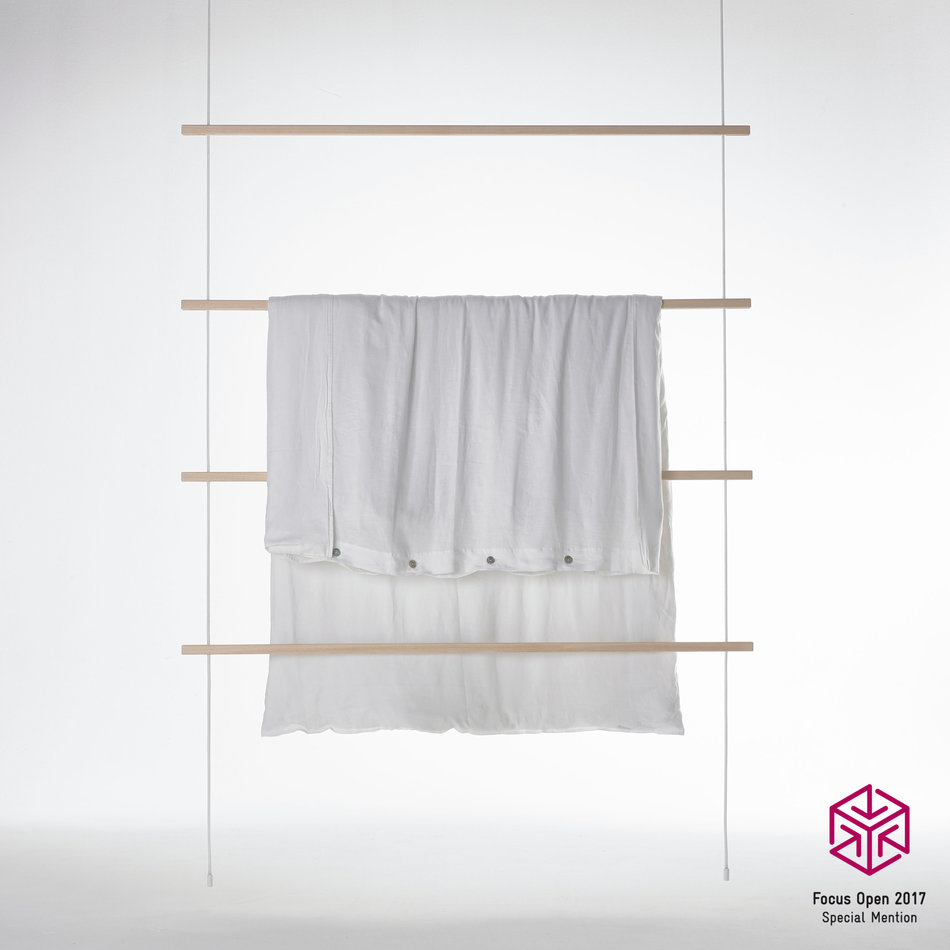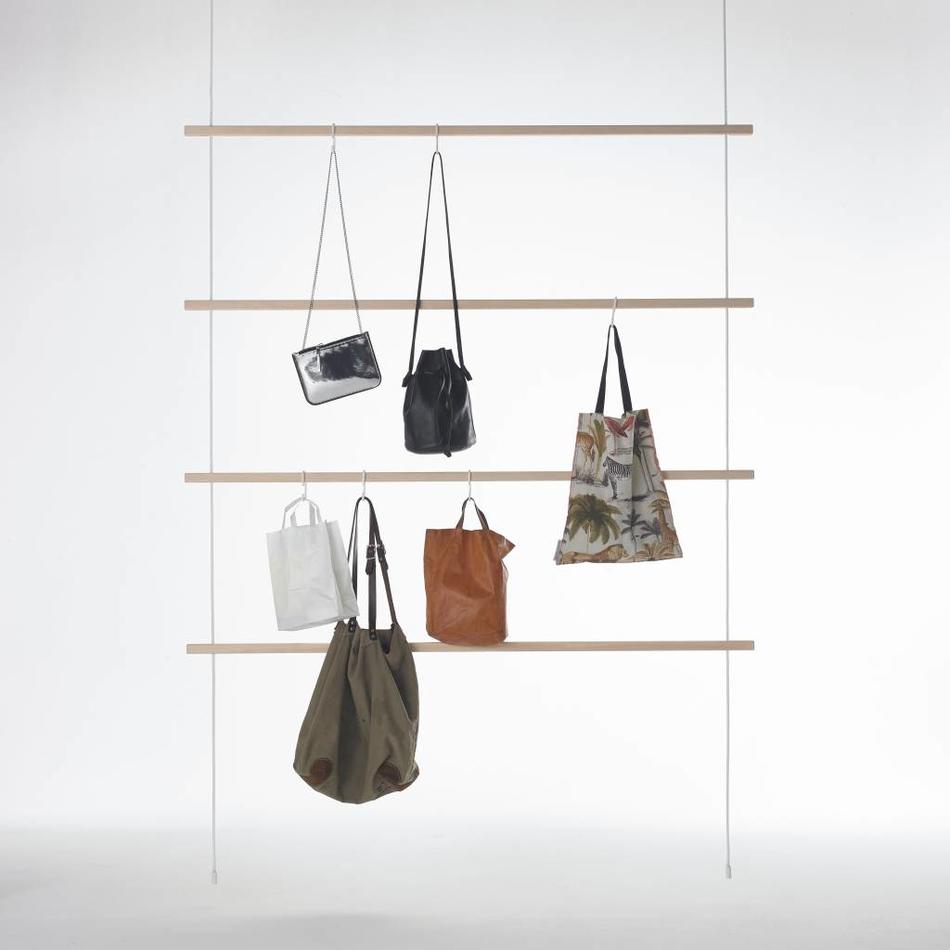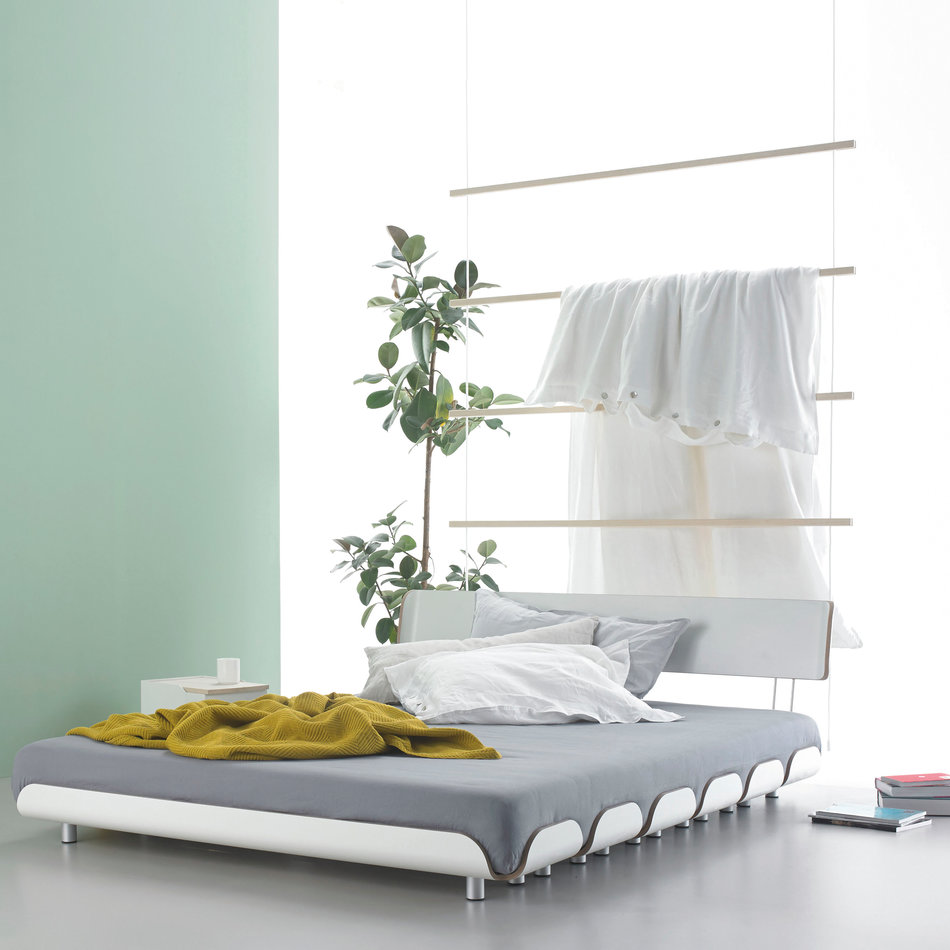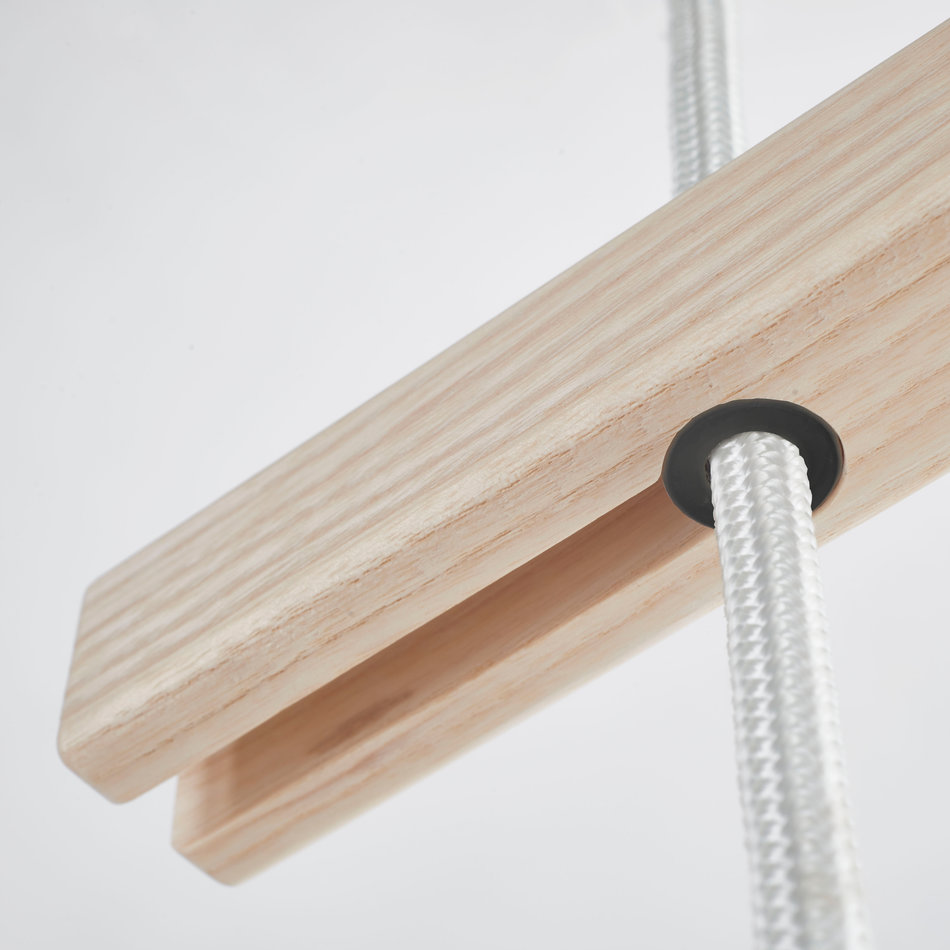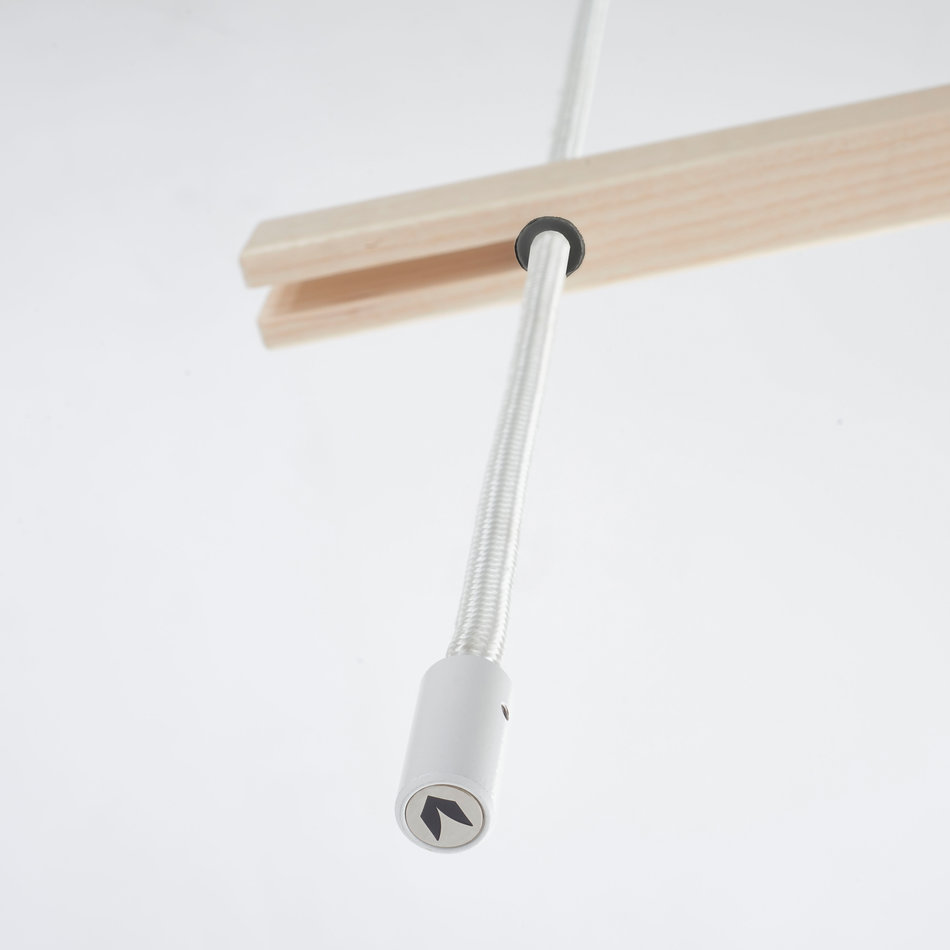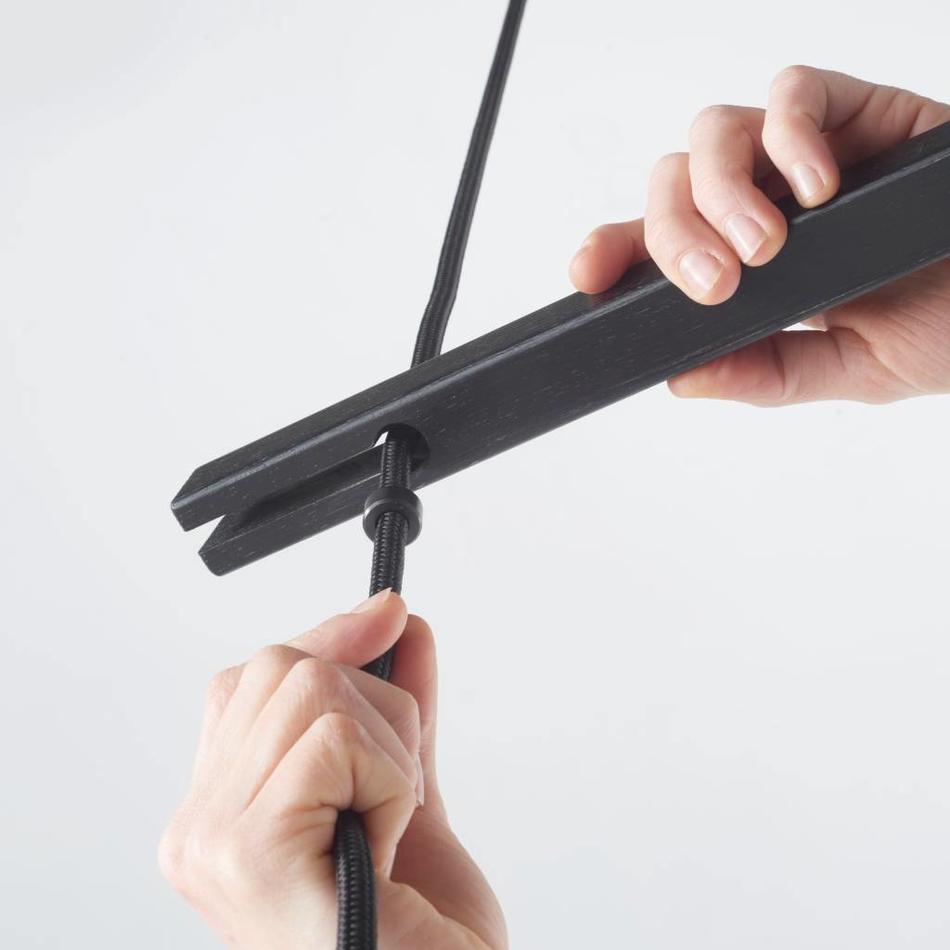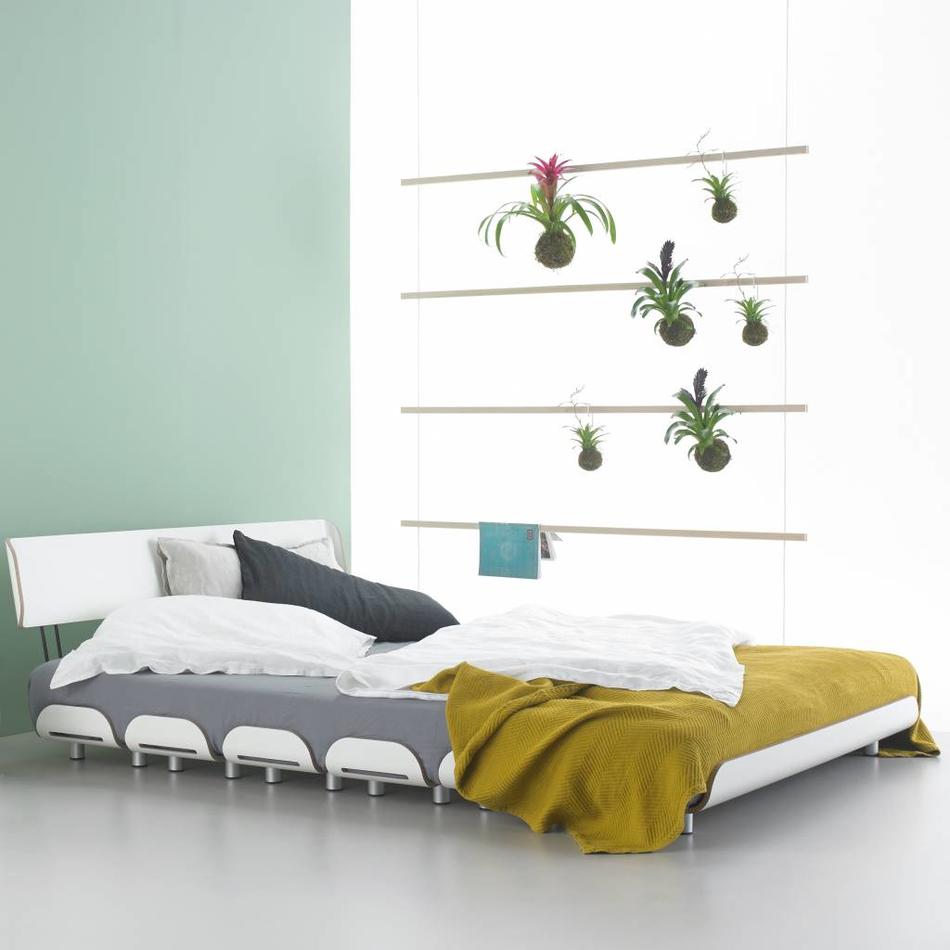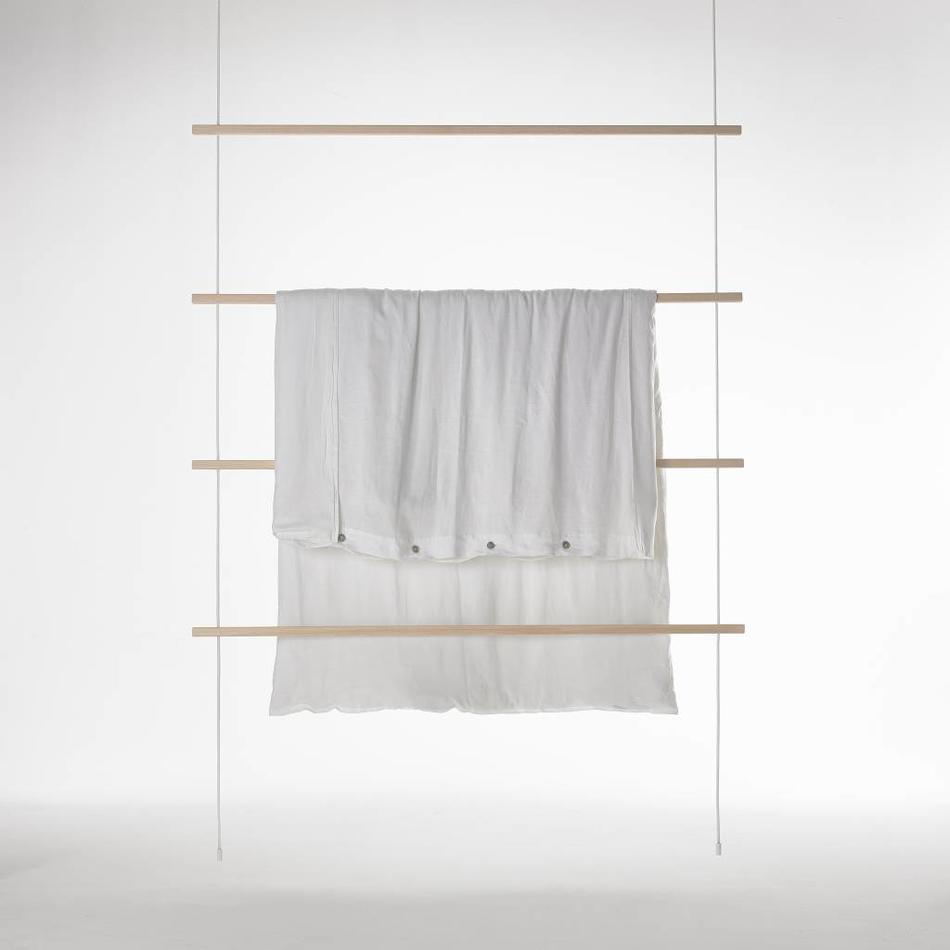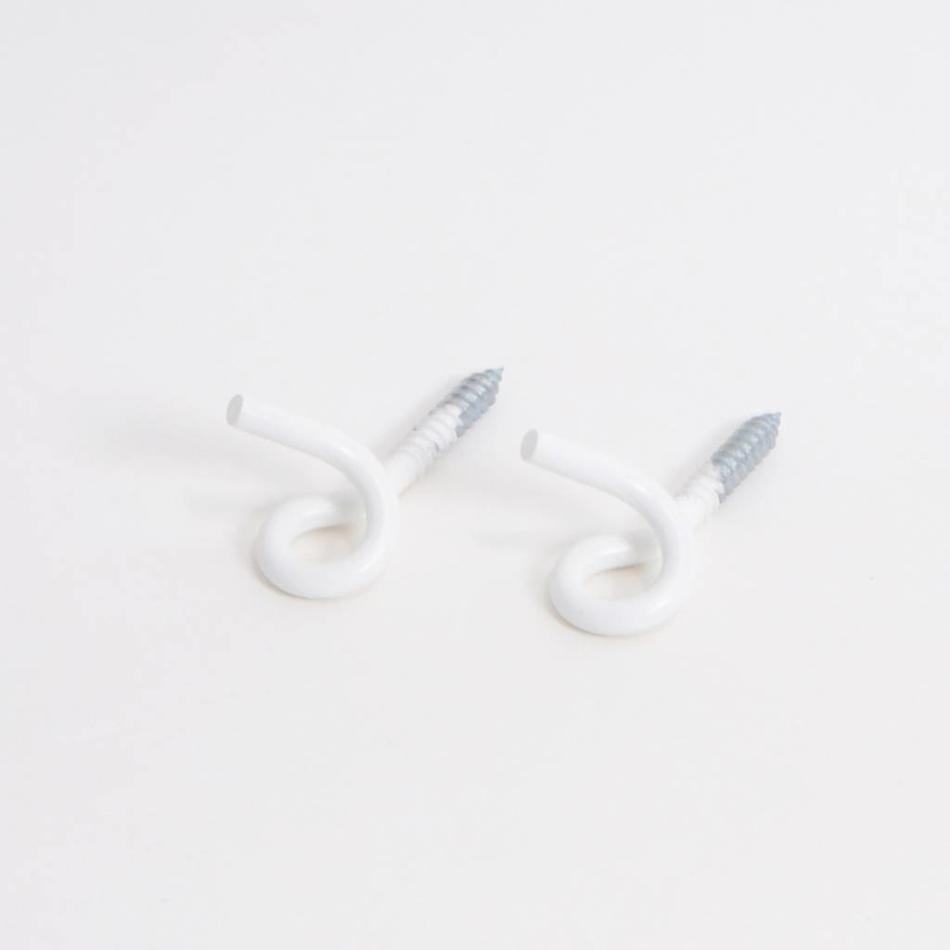 excl. shipping costs

Conceived as a suspensary partition the Fauler Strick is a presentable assistance not only for making the bed. Fauler strick is the perfect stage for all (duvet, quilt or blanket) that needs to be put in order every day in the sleeping room.
DETAILS
The plain wooden rails appear to be threaded onto the high quality rope. The unobtrusive linkage underlines the reserved product character. Displayed are the things that hang on the partition. At the same time Fauler Strick provides all manner of exciting arrangements. In combination it can be set up around a corner. The adjustable mounts allow individual and very precise intervals. With an optional set of hooks it is suitable for the use in all living areas (bathroom, kitchen or foyer).
Facts:
Material: polyamide rope | solid wood | steel, powder coated
Colour:  White | Beech oiled or Ash untreated | Black | Stained Ash
Measurements: L 300 x W 160 x D 3 cm (Length is adjustable)
Made in: Germany
Design: Linda & Oliver Krapf
Awards: Focus Open Special Mention 2017

Find more information in our catalogue

Press Echo:
ZEITmagazin | Jury_FocusOpen 2017
Set UP: document
TAGS
DELIVERY
6-8 weeks
ARTICLE NUMBER
FS160ES
REVIEWS
(0)
0 stars based on 0 reviews