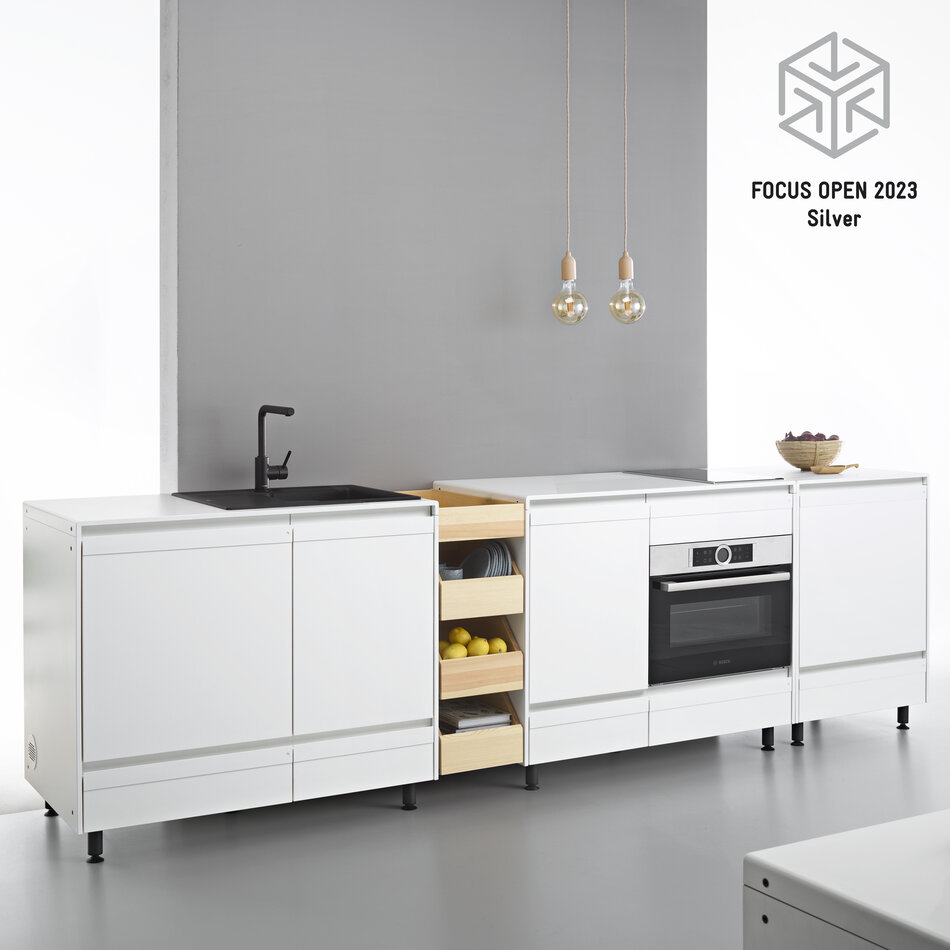 excl. shipping costs

Basic module for rinsing and disposing (W45 cm) and niche for any electrical device of the compact class
(W60 x H45 cm).
DETAILS
With kitchen Modular two different cabinet sizes meet with a customizable interstice which seamlessly joins the modules. By choosing varying gap elements, every kitchen can be planned for best fit of any wall width or niche. 

Facts
Standard performance:  3 drawers | 1 drawer (compatible for waste system) | room for compact device H 45 cm

Cabinet: Multiplex white (poplar)
Cover: high pressure laminate, white (shock strength, scratch an abrasion resistant)
Front: particle board matching edge material
Handle strip: steel powder-coated
Measurements: module  H 92 (+2) x B 108 x T 60 cm
Awards: Focus Open Silber
Made in Germany
Design: Oliver & Linda Krapf

find more information

Delivery of the module shall be free kerbside without any further movement. The module is delivered by a transport company. By choosing the optional "Two-Man-Service" the module will be carried into the apartment within Germany. Please contact us if you wish personal consultations for configuration or delivery in countries that are not listed. 
DELIVERY
2-3 weeks
REVIEWS
(0)
0 stars based on 0 reviews