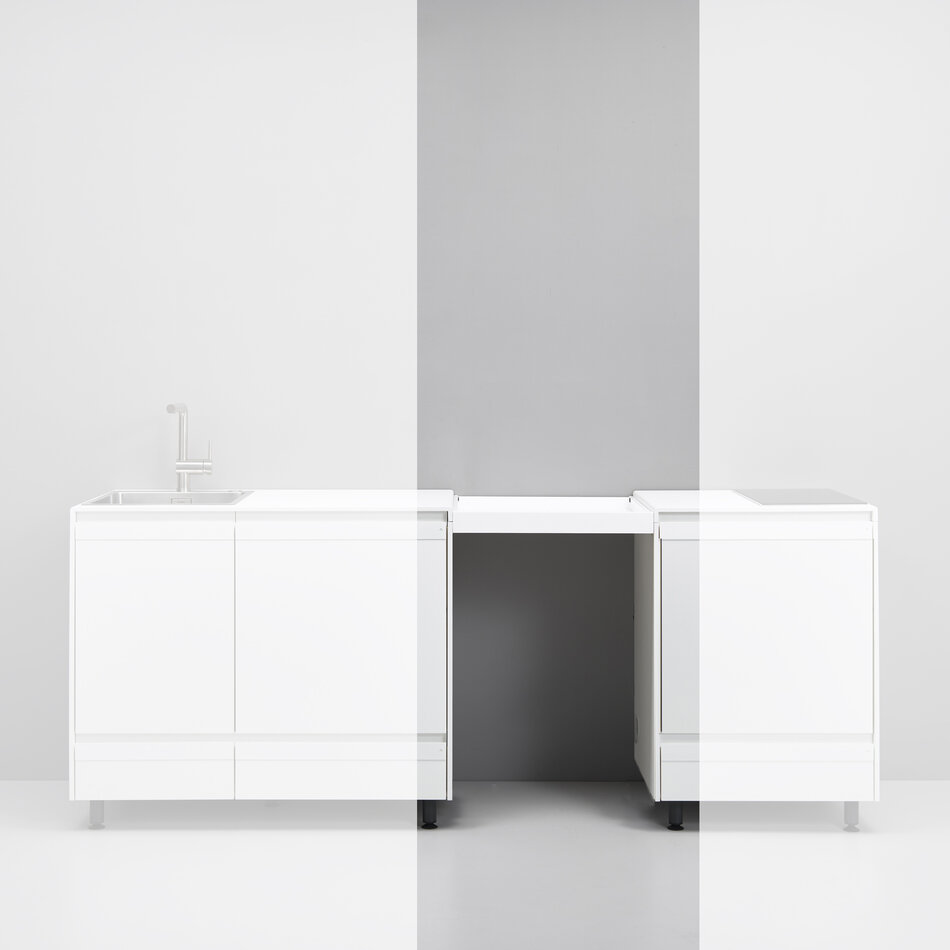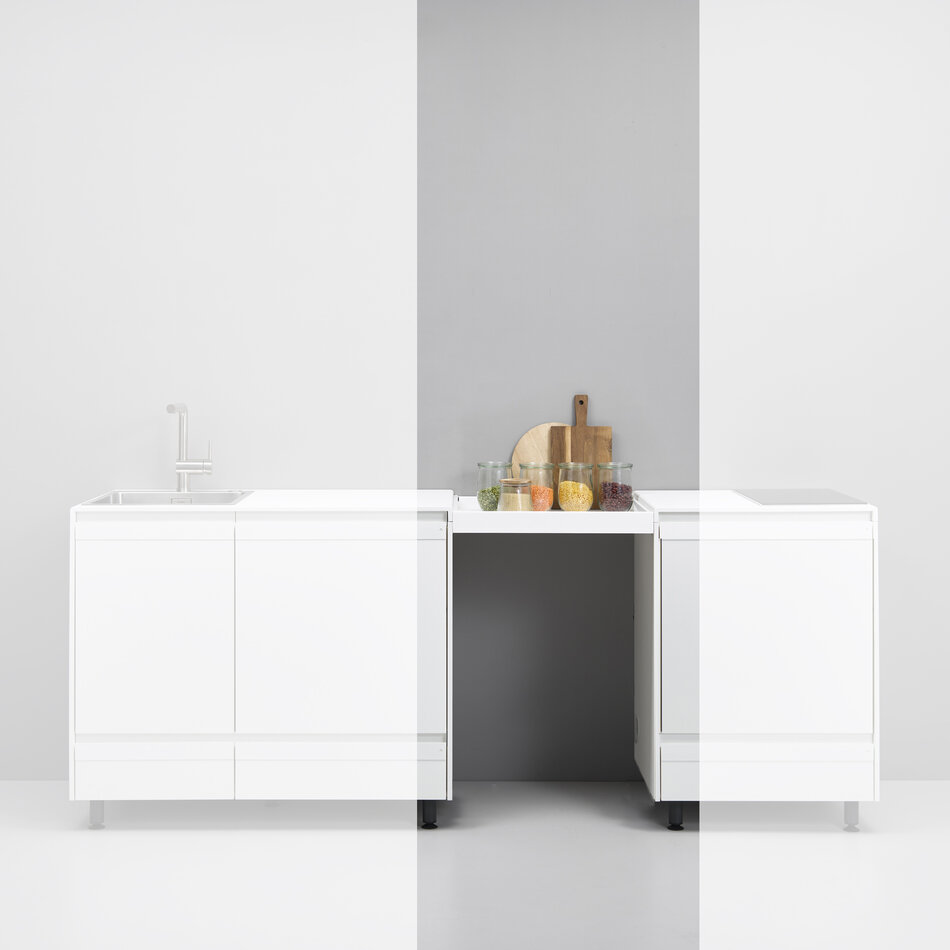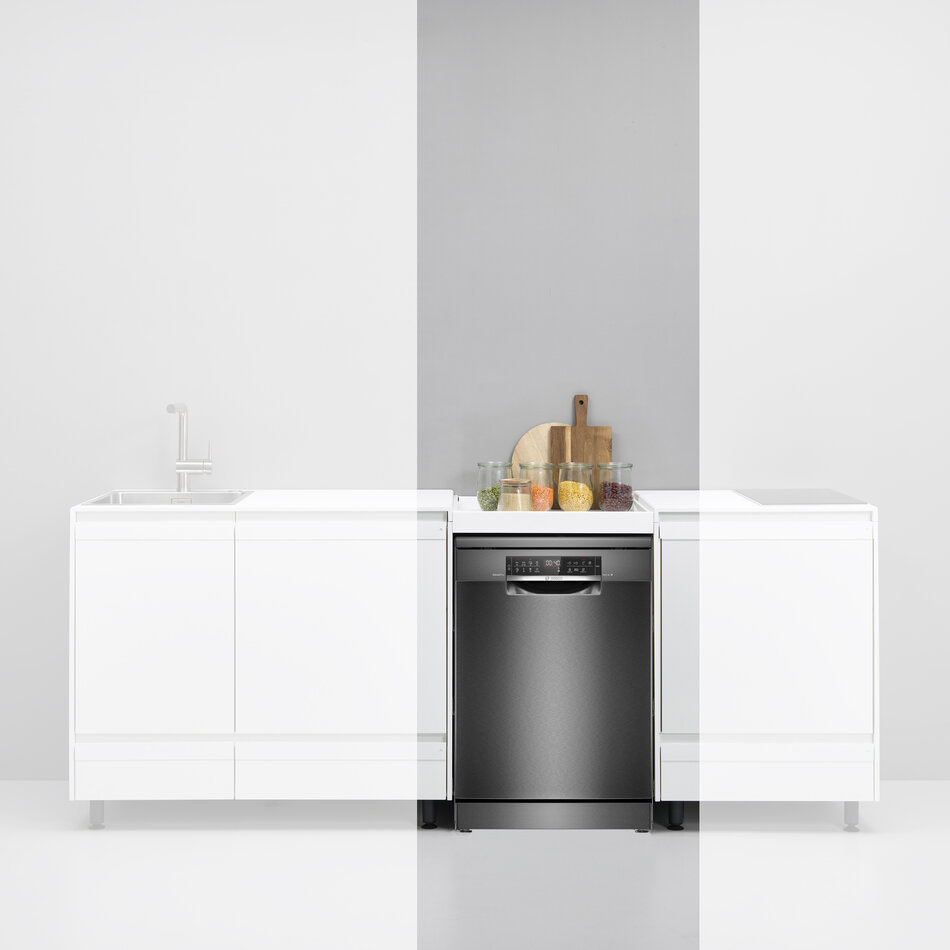 excl. shipping costs

A wooden box (top open) joins two basic modules creating an alcove with space for a freestanding or built-under device (refrigerator/ dishwasher) or roller container.
DETAILS
With kitchen Modular two different cabinet sizes meet with a customizable interstice which seamlessly joins the modules. By choosing varying gap elements, every kitchen can be planned for best fit of any wall width or niche. The technical design of the system is also convincing. Different cabinet types can be stacked by a well-thought-out construction and are united by the outer encasement. In this construction, all required installation space is provided.

Facts for this interstice element
wooden box (fixed)
Measurements: H 5,5 x B 60,5 x T60cm
Measurements Alcove: H 85 (+2) x B 60,5 x T 60cm
solid wood: Pine varnished / Oak varnished, Beech (white surface RAL 9016)
(the description might differ from the pictures)

Awards: Focus Open Silber
Made in Germany
Design: Oliver & Linda Krapf

find more information

Please contact us if you wish personal consultations for configuration or an offer for a manufacture in size or material at buyers option.
REVIEWS
(0)
0 stars based on 0 reviews
Related products